7. Gordon Murray T.50: $3,080,000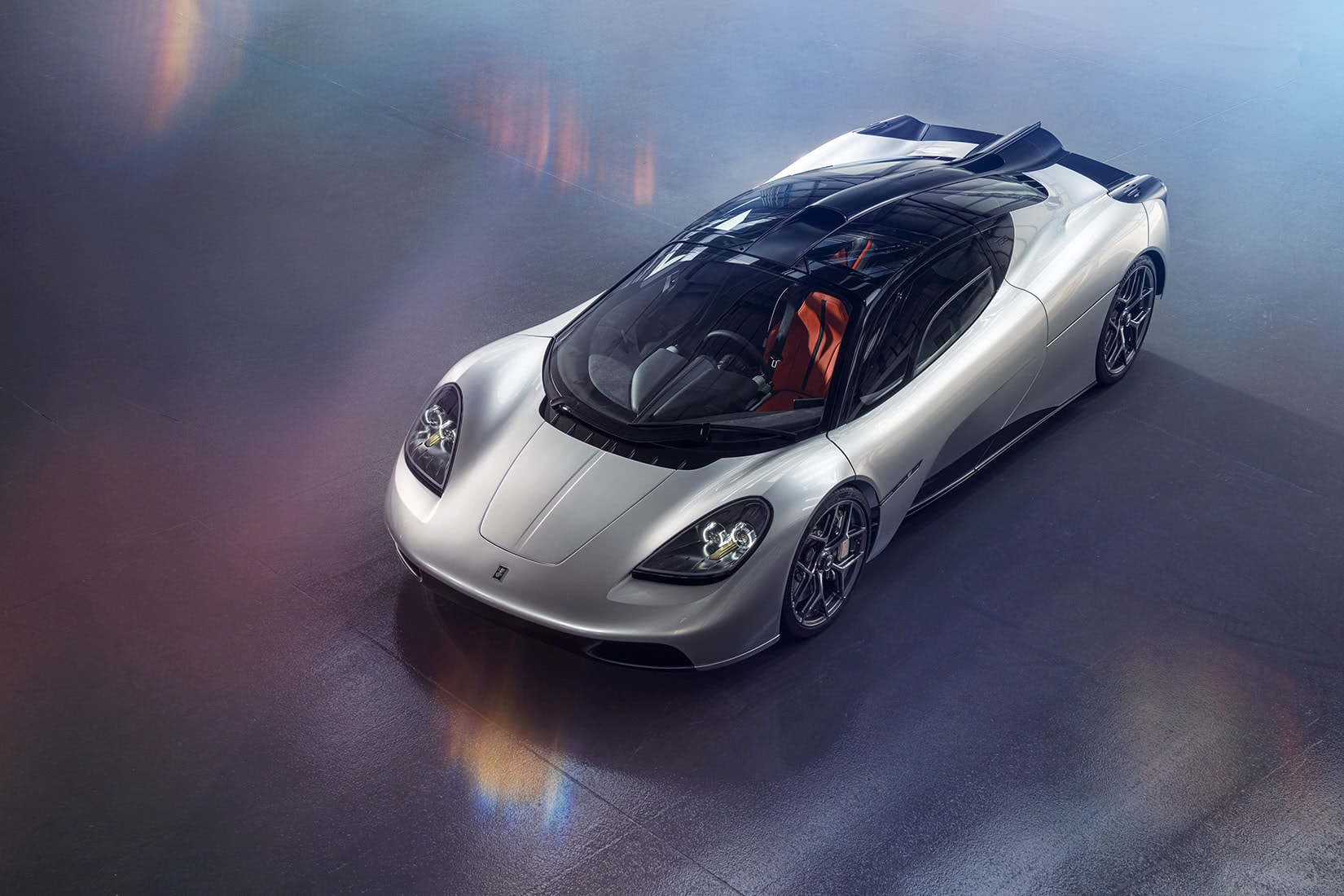 The engineer of the McLaren F1, Gordon Murray, has been an exceptional auto maker for fifty years. In his honour, Gordon Murray Automotive is building 100 road cars (and 25 track-only vehicles) for this anniversary hypercar.
Billed by many as 'the last great analog supercar', the T.50 is built in an effort to help Gordon Murray invest in his brand. It will also serve as an intended capstone, according to Murray – who has described the upcoming T.50 as "a bookend to the story of ultrafast internal-combustion cars." Indeed, many auto houses are focusing on electric models, hybrids, and other sustainable initiatives. Murray is acknowledging this by going out for one final hurrah – this vehicle.
It'll have a six-speed manual gearbox, a small, powerful, and naturally-aspirated V-12 engine, and (in a further homage to the McLaren F1) a traditional three-seat layout.
The Gordon Murray T.50 has a claimed top speed of 220mph (354 kph); official acceleration numbers have not yet been released.