9. Mercedes AMG One: $2,700,000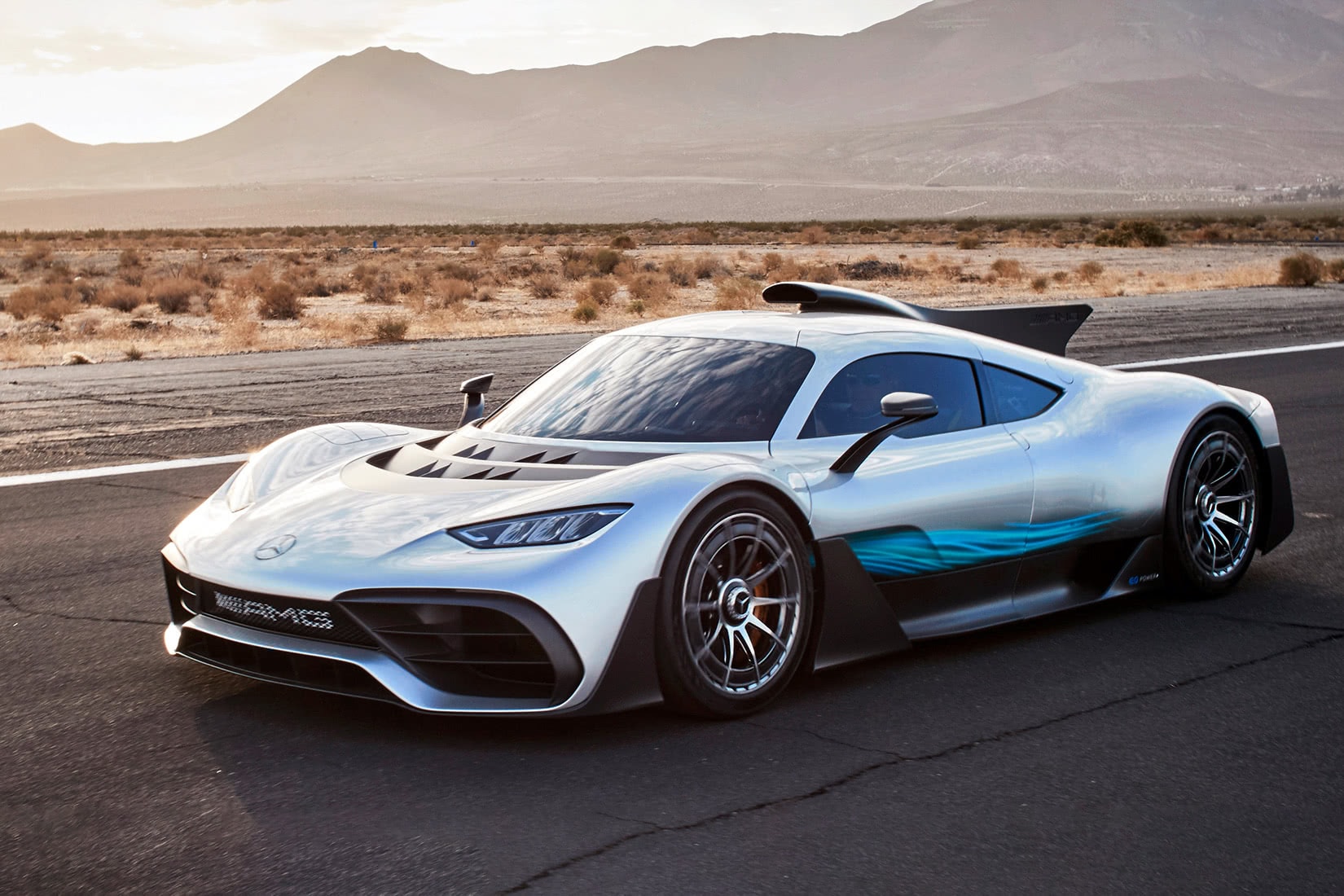 Though the production of this car has been delayed for several months, it's back on track: "Project One", as AMG engineers refer to it, is a go. The long-anticipated 2021 Mercedes AMG One will be a 1000-hp F1-derived plug-in-hybrid drivetrain, with an exceedingly quiet road presence.
That's the entire point of this hypercar: Road presence. This vehicle's built to mimic Formula One cars – but in a completely street-legal way.
Ever since Formula One had its first inaugural season in 1950, people have been searching for a way to bring that tech to the streets. With the AMG One, drivers who can afford to do so, can – and, now, with a sustainable hybrid model.
According to the Mercedes website, the claimed acceleration for this car is 0-200kph (or 0-120mph) in 6 seconds. A 1.6-L V6 hybrid petrol and four electric motors allow the AMG One a top speed of more than 350 kilometres per hour (217 miles per hour).