5. Bugatti Divo: $6,000,000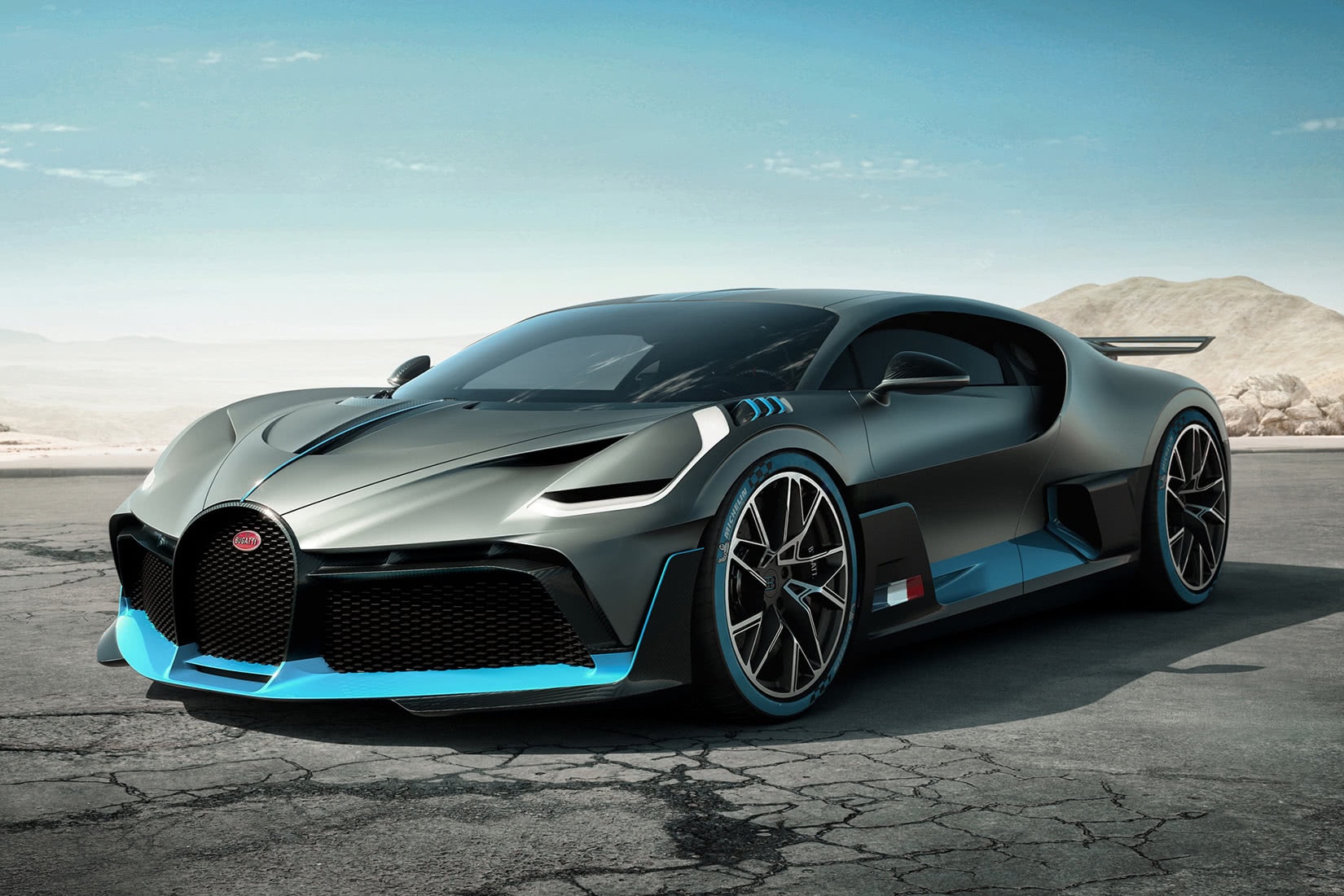 Bugatti's reputation for luxurious, expensive supercars continues with the next two cars in our ranking – starting with the 2021 Divo. Bugatti's Chiron was such a success that the Divo, a car that closely follows it, has several similar features. However, the Divo is more exotic-looking – and much more exclusive.
Only 40 Divos will be produced and sold. Each has already been spoken for. Its updates include a better suspension, a much lighter frame for increased speed, and a new dorsal fin. Inside, the Divo houses an 8.0L W-16 engine with four turbochargers. As a result, the Divo has 1500 horsepower, an acceleration of just over 0-100kph (0-62mph) in 2.4 seconds.
Its top speed? 380km/h (or 236mph).
To save as much weight as possible, Bugatti kept the inside comfort materials and infotainment to a minimum. However, the steering wheel does feature soft faux suede – and the blue and black aesthetic outside is featured inside as well.